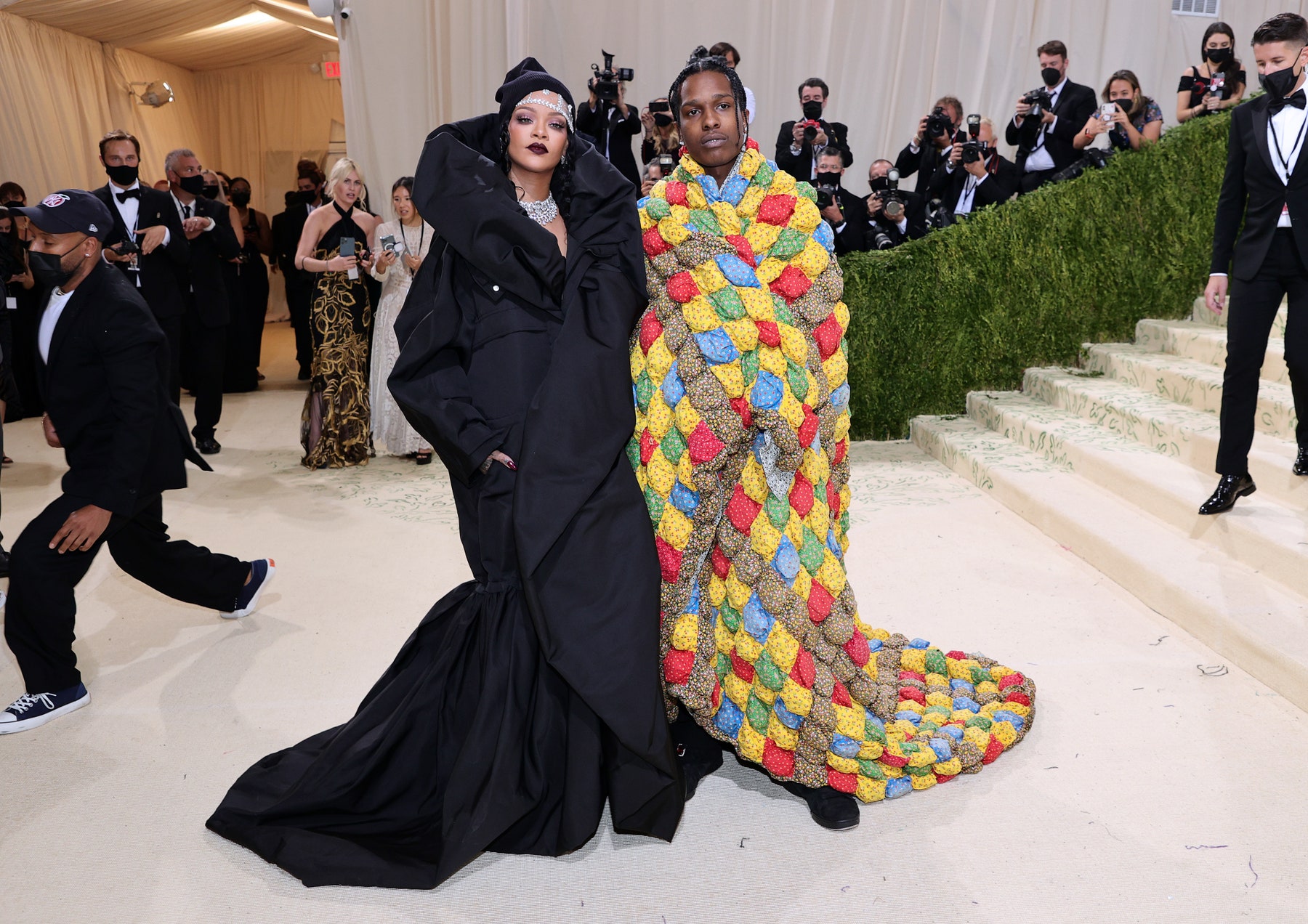 4 Mega Bintang Dunia Ini Tak Hadiri Red Carpet Met Gala 2021
Met Gala merupakan sebuah acara terbesar yang diselenggarakan setiap tahun. Acara tersebut pertama kali diselenggarakan pada 1948 dengan tajuk Costume Institute Gala.
Met Gala memiliki banyak sejarah dalam menciptakan pakaian yang sangat berkesan dan bermakna yang dibuat oleh para designer.
"The Met Gala is typically held on the first Monday in May, but this year, the event was postponed due to COVID-19 and fell right in the middle of fashion month" Ujar tautan Vogue.
berlokasi di Metropolitan Museum of Art di New York City, Met Gala sukses diselenggarakan pada Senin malam (13/09/2021) dengan menampilkan Costume Institute "In America: A Lexicon of Fashion".
Beberapa tamu selebritas menampilkan gaya Amerika sampai gaun bertabur bintang yang sangat mencolok seperti Penampilan pakaian Kim Kardashian yang sangat menarik perhatian dunia. Ia tampil dengan balutan gaun Balenciaga yang memiliki kesan misterius.
"This look on kim is like a new subculture and fashion statement. No logo, no face, but everyone knows it's her," ujar creative director Balenciaga.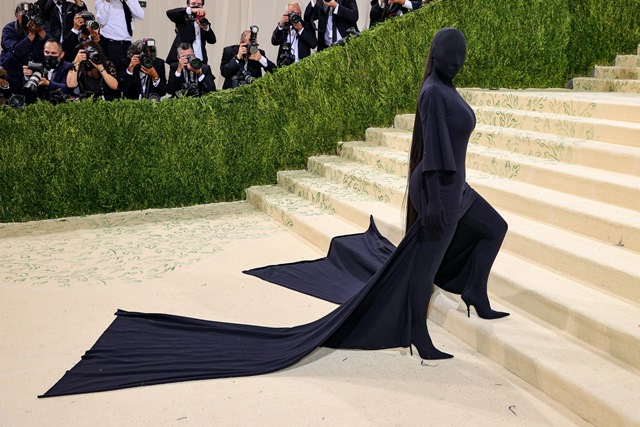 Penampilan kim Kardashian dari ujung kepala hingga ujung kaki semua serba hitam dan wajah tidak terlihat itu sempat membuat heboh dunia entertainment.
Met Gala sangat dinantikan oleh selebritas untuk menampilkan kostumnya, namun ada beberapa selebritas yang tidak hadir dalam acara tersebut. Siapa sajakah mereka? simak rangkuman di bawah ini.
1. Nicki Minaj
Nicki minaj adalah sosok penyanyi yang sudah go internasional namun ia memilih untuk tidak hadir dalam acara Red Carpet Met Gala 2021. Hal tersebut dikarenakan Nicki belum melakukan vaksin atau mempelajari vaksin Covid-19.
2. Kylie Jenner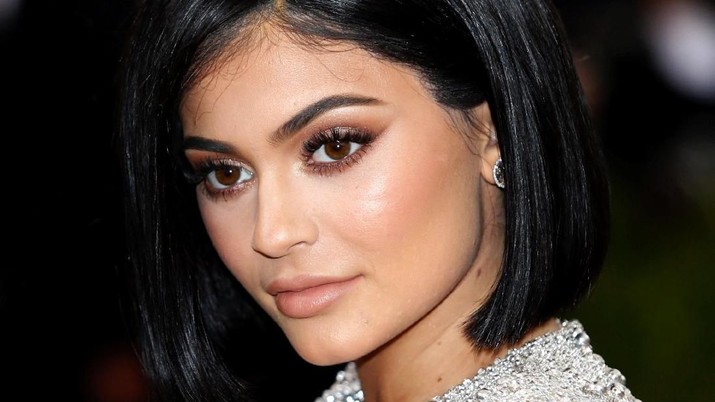 Kylie merupakan model yang juga menjadi pembisnis kosmetik bernama kylie cosmetic. Kylie memiliki keluarga yang sangat fenomenal. Kylie tidak dapat menghadiri Met Gala 2021 karena ia sedang mengandung anak kedua dari Travis Scott.
3. Zendaya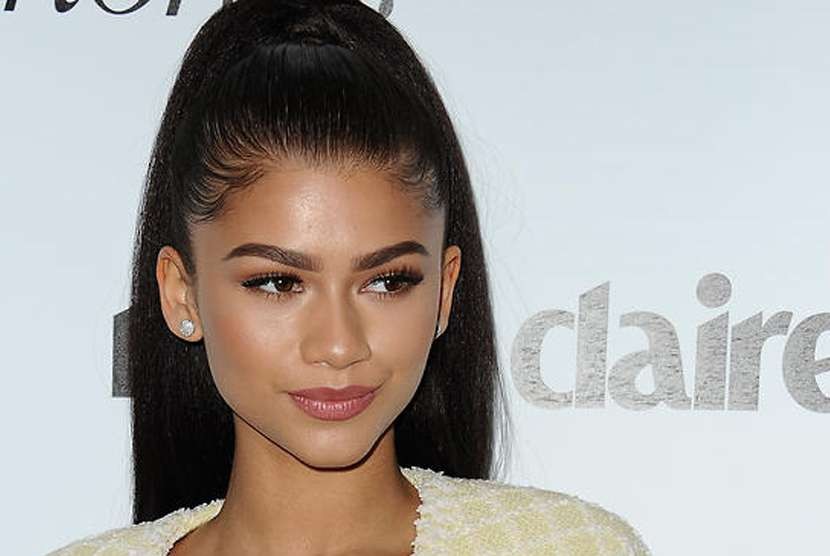 Zendaya merupakan sosok artis papan atas bertalenta. Namun, ia tidak menghadiri Met Gala 2021 dikarenakan sedang sibuk dengan syutingnya di series Euphoria.
4. Selena Gomez
Selena Gomes merupakan salah satu penyanyi terbaik dunia. Ia tidak bisa hadir dalam Met Gala 2021 karena ingin memfokuskan mental dan fisiknya agar bisa kembali normal seperti acara Met Gala sebelumnya.
[tw-button size="medium" background="" color="blue" target="_blank" link="http://decode.uai.ac.id/?s=Bintang+Bellatrix"]Penulis: Bintang Bellatrix[/tw-button] [tw-button size="medium" background="" color="blue" target="_blank" link="http://decode.uai.ac.id/?s=Adhera+Wardani"]Editor: Adhera Wardani[/tw-button]
[tw-social icon="twitter" url="https://twitter.com/deCODE_Magazine" title="Follow our Twitter for more Updates!"][/tw-social] [tw-social icon="instagram" url="https://www.instagram.com/decodemagazine/" title="Follow Our Instagram for more Updates!"][/tw-social] [tw-social icon="facebook" url="https://www.facebook.com/Decode-Magazine-1895957824048036/?hc_ref=ARQllNXfRdmjk9r__uOAjkB4vJc2ohjO-3fMBz5-Ph_uF74OzCx-zYf-biULGvQzGWk&fref=nf" title="Follow our facebook for more Updates!"][/tw-social]