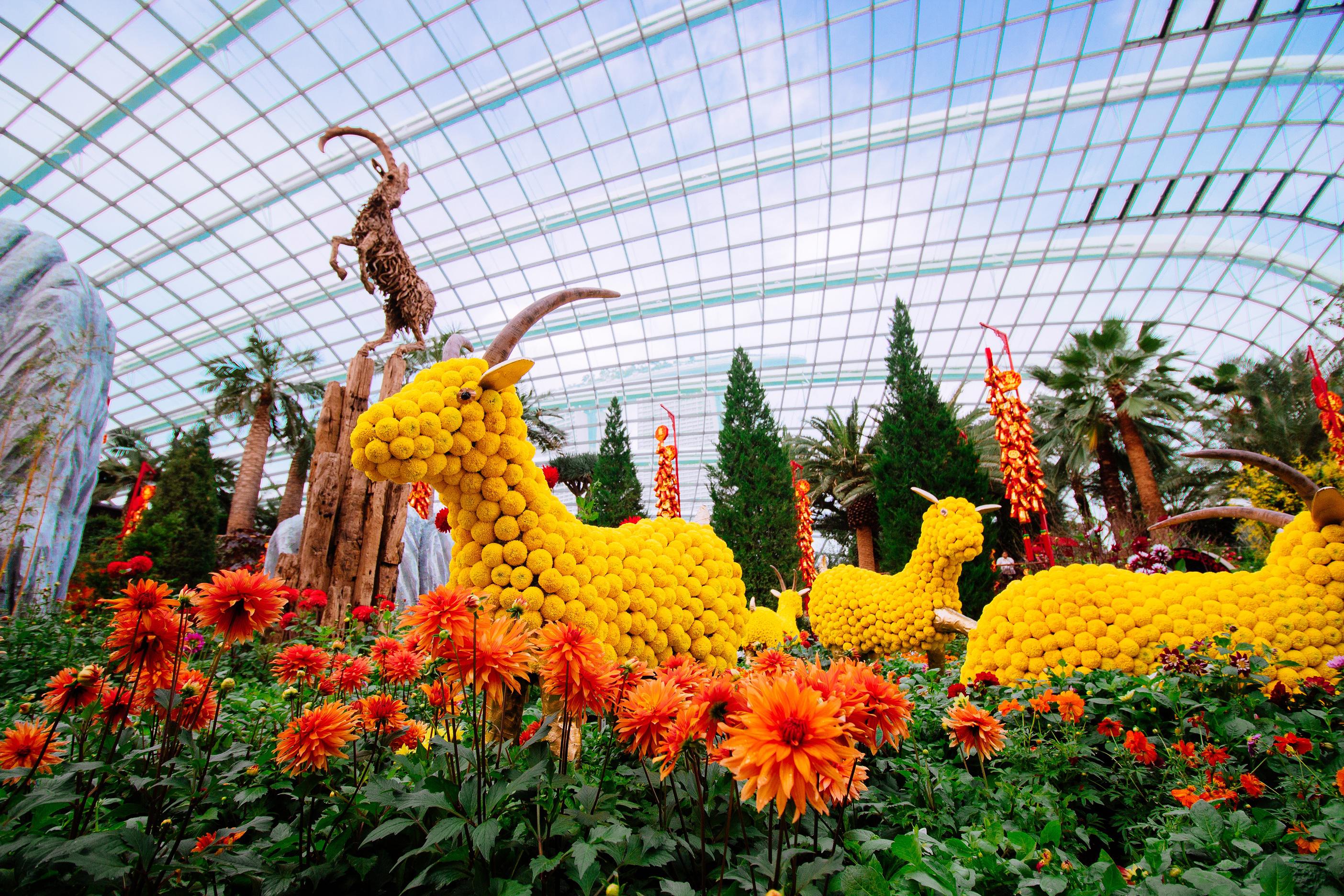 Explore The Beauty of Gardens By The Bay Singapore
Who doesn't love flower anyway? The shape, colour, and smell always refreshing our eyes and makes us relax. Normally, we can easily see the beauty of flowers in a large open garden. It is kind of hard to planting and caring of flowers. But, let's we explore into the beauty of Gardens By The Bay Singapore!
Gardens By The Bay, Singapore latest green space, located in Marina Gardens Drive. There is no doubt to visit Gardens By The Bay. It is huge, colourful, refreshing, and very futuristic. In Gardens By The Bay, we are not only see the stunning of various types of flowers. We also could try the famous supertree structures which offer an impressive skywalk over the gardens.
There are hundreds of trees and plants, which making the Gardens By The Bay as a fun destination for everyone. What makes the Gardens By The Bay unique is the shape of building. Gardens By The Bay is over-sized seashell-shaped greenhouses with a hint of silver and white colours and it recreate chilly mountain climates which good for plants and trees inside.
More than a hundred of difference species including plants and flowers fill the beauty of the garden. Dahlia, peonies, roses, sunflower, and orchid were adorned inside of Gardens By The Bay. In November 2017, Gardens By The Bay had an award-winning for orchid display. The fusion between purple, white, yellow, and green were success garnered Gold and Best of Show at the 22nd World Orchid Conference (WOC 22).
When the first time we take a step inside of Gardens By The Bay, we will feel like as if we were in Alice in Wonderland movie, seriously. The tall exterior, which has a tree-shaped, will emit the light which makes over the park glow and the visitor can enjoy the music show around 8 until 9 pm. This place will make you feel like you are in a modern fairy tale.
Here, flowers became a biggest star. The stunning of Gardens By The Bay bring plants to life in a way you will have never seen before.
Writer: Vanesa Bella | Editor: Sasya Semitari P & Galih Perdana