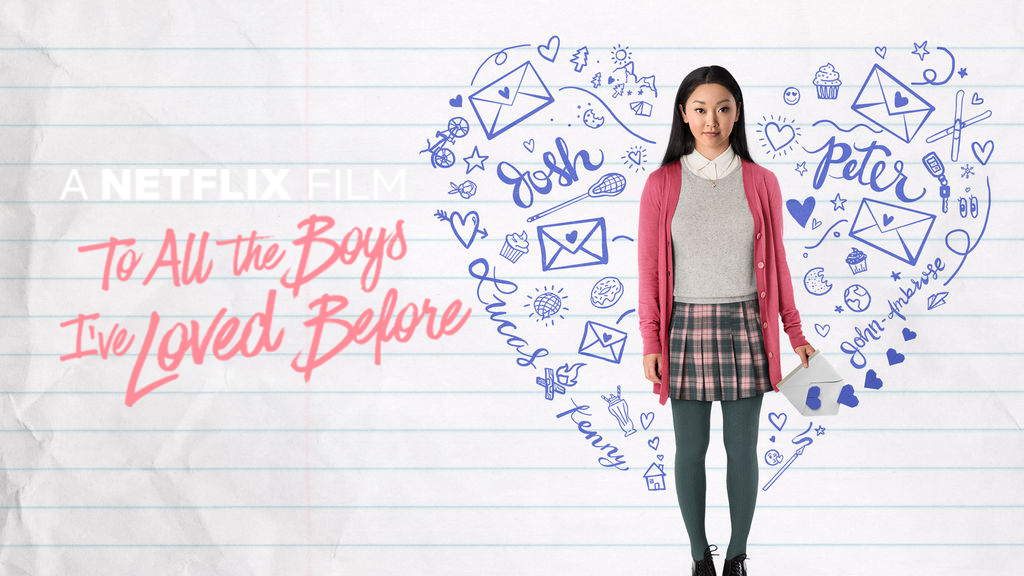 Ketika Imajinasi Remaja Menjadi Kenyataan
"You'd rather make up a fantasy version of somebody in your head than be with a real person." –To All The Boys I've Loved Before
Itulah sedikit cuplikan dari film terbaru Netflix yang tayang pada 17 Agustus 2018 kemarin yaitu To All The Boys I've Loved Before. Dimainkan oleh Lana Condor dan Noah Centineo film dengan genre drama-romansa ala teenager ini sangat dinikmati oleh banyak orang karena dibalut jalan cerita yang sangat menarik.
Cerita bermula dari seorang remaja berusia 16 Tahun, Lara Jean (Lana Condor) yang menulis lima surat cinta rahasia kepada lelaki yang ia sukai dan tidak pernah mengirimkannya. Surat itu berisi ungkapan perasaan Lara Jean dan imajinasi-imajinasinya ketika saat mereka berpacaran.
Kepada Peter Kavinsky (Noah Centineo) cinta pertama Lara Jean pada usia sembilan tahun karena mencuri ciuman pertamanya, lalu Kenny (Edward Kewin) yang ia temui pada saat camping disekolahnya, Lucas (Trezzo Mahoro) yang bertemu saat pesta homecoming, John (Jordan Burtchett) saat mengikuti model UN, dan Josh (Israel Brousard) yang merupakan sahabat sekaligus kekasih kakaknya. Lalu tanpa di duga, kelima surat yang Lara Jean simpan baik-baik hilang dan ada di tangan masing-masing lelaki yang Lara Jean sukai. Disaat itu pula kehidupan Lara Jean berubah. Dari kehidupan yang hanya bisa ia fantasikan dalam kepalanya tiba-tiba saja menjadi kenyataan.
Film To All The Boys I've Loved Before ini bisa membuat kalian baper kepada sosok Peter Kavinsky yang dimainkan oleh Noah Centineo karena paras yang sangat menawan dan juga perlakuan yang sangat manis kepada Lara Jean pemeran utama dalam film ini yang dimainkan oleh Lana Condor.
Meskipun Netflix banyak mengeluarkan film dengan genre yang hampir sama yaitu teeneger love story, tetapi pada skenario film To All The Boys I've Loved Before ini mengangkat cerita yang sangat relatable dengan kehidupan percintaan remaja masa kini, yaitu cinta tidak bisa diungkapkan karena kita tidak percaya kepada diri sendiri. Dan juga film ini merupakan film yang diangkat dari novel best seller dengan judul yang sama karya penulis Jenny Han.
Nah sahabat deCODE! Penasaran kan bagaimana kelanjutan kisah seorang gadis remaja berusia 16 Tahun, Lara Jean ketika surat cinta yang selama ini ia sembunyikan akhirnya keluar? Kalian bisa streaming film To All The Boys I've Loved Before ini di Netflix.
Director: Susan Johnson

Writers: Sofia Alvarez (based on screenplay by) &  Jenny Han (based on the novel by)

Genre: Drama & Romance

Distributiors: Netflix

Rate:  7.5 IMDb
[tw-button size="medium" background="" color="blue" target="_blank" link="http://decode.uai.ac.id/?author=27″]Reporter: Novia Aprilia Hermawan[/tw-button] [tw-button size="medium" background="" color="blue" target="_blank" link="http://decode.uai.ac.id/?author=11″]Editor: Galih Perdana[/tw-button]
[tw-social icon="twitter" url="https://twitter.com/deCODE_Magazine" title="Follow our Twitter for more Updates!"][/tw-social] [tw-social icon="instagram" url="https://www.instagram.com/decodemagazine/" title="Follow Our Instagram for more Updates!"][/tw-social] [tw-social icon="facebook" url="https://www.facebook.com/Decode-Magazine-1895957824048036/?hc_ref=ARQllNXfRdmjk9r__uOAjkB4vJc2ohjO-3fMBz5-Ph_uF74OzCx-zYf-biULGvQzGWk&fref=nf" title="Follow our facebook for more Updates!"][/tw-social]