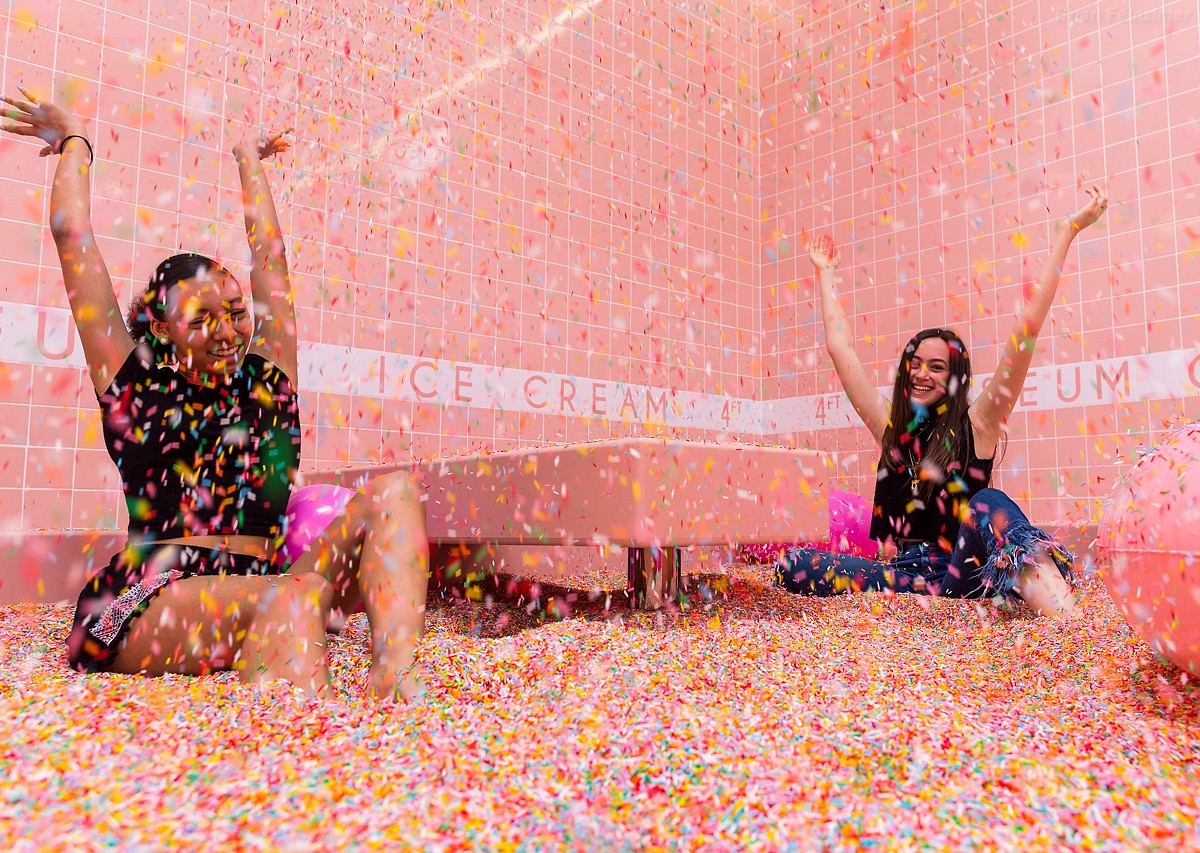 Let's See The Special Spot which Museum of Ice Cream Miami has Offer
In recent times, the Museum of Ice Cream or commonly called as MOIC, tied up discussed because it is controversy. Generally, many people are apathetic to visit the museum because it is boring. They think that the museum is just a place that consist of a collection of ancient items of historical thas has a value.
These days, the uniqueness of a place becomes a choice of tourist destinations for the community. Coupled also with the unique spots to take pictures that are considered instagrammable. That's the concept that underlies the presence of the Museum of Ice Cream. Located in Miami, southern portion of the U.S. state of Florida, the Museum of Ice Cream (MOIC) successfully attracted tourists to visit this museum.
This museum is very different from other museums. Museum of Ice Cream is dominated by pastel colours, this is one of the factors that captivate the hearts of visitors. Ice cream identic with joy or happiness. As the name implies, Museum of Ice Cream wants anyone who visits the museum can feel the pleasure.
Lovers of ice southern portion of the U.S. state of Florida cream and Instagram-worthy visuals will surely linger in the MOIC. All of the corner in this museum have things that you can eat or smell. Seriously, for example, there's even a room full of bananas. If we take a short walk, we can go and swim in the swimming pool full of rainbow sprinkles. It couldn't be imagined again how exciting it is.
The museum will be open past 10 p.m. The price for each visitor cost $38 or approximately around IDR 513.000 in rupiah. Based on the official information deCODE got, since opening last December, MOIC has welcomed upward of more than 100,000 visitors to taste, smell, touch, and photograph a collection of ice-cream paraphernalia. People waited in line for as long as eight hours for their chance to get a photo inside of each spot in Museum of Ice Cream.
Not only a decorated wall and miniature of ice cream or popsicles hang up, MOIC also has an iconic walk of fame spot. The Walk of Ice Cream Fame at the museum caused tears to roll down the eyes. There is a Strawberry Short Drake, Funfetti Wap, and Vanessa Fudgens. That's freaking hilarious. Well, it's true also that many visitors wear vibrant pink and yellow and various pastels for their MOIC picture-takery.
Museum of Ice Cream just like an art in the age of Instagram. This museum actually not made for Instagram. MOIC became viral because it started on the internet and then spilled out everywhere else.
Writer: Vanesa Bella | Editor: Sasya Semitari P & Galih Perdana