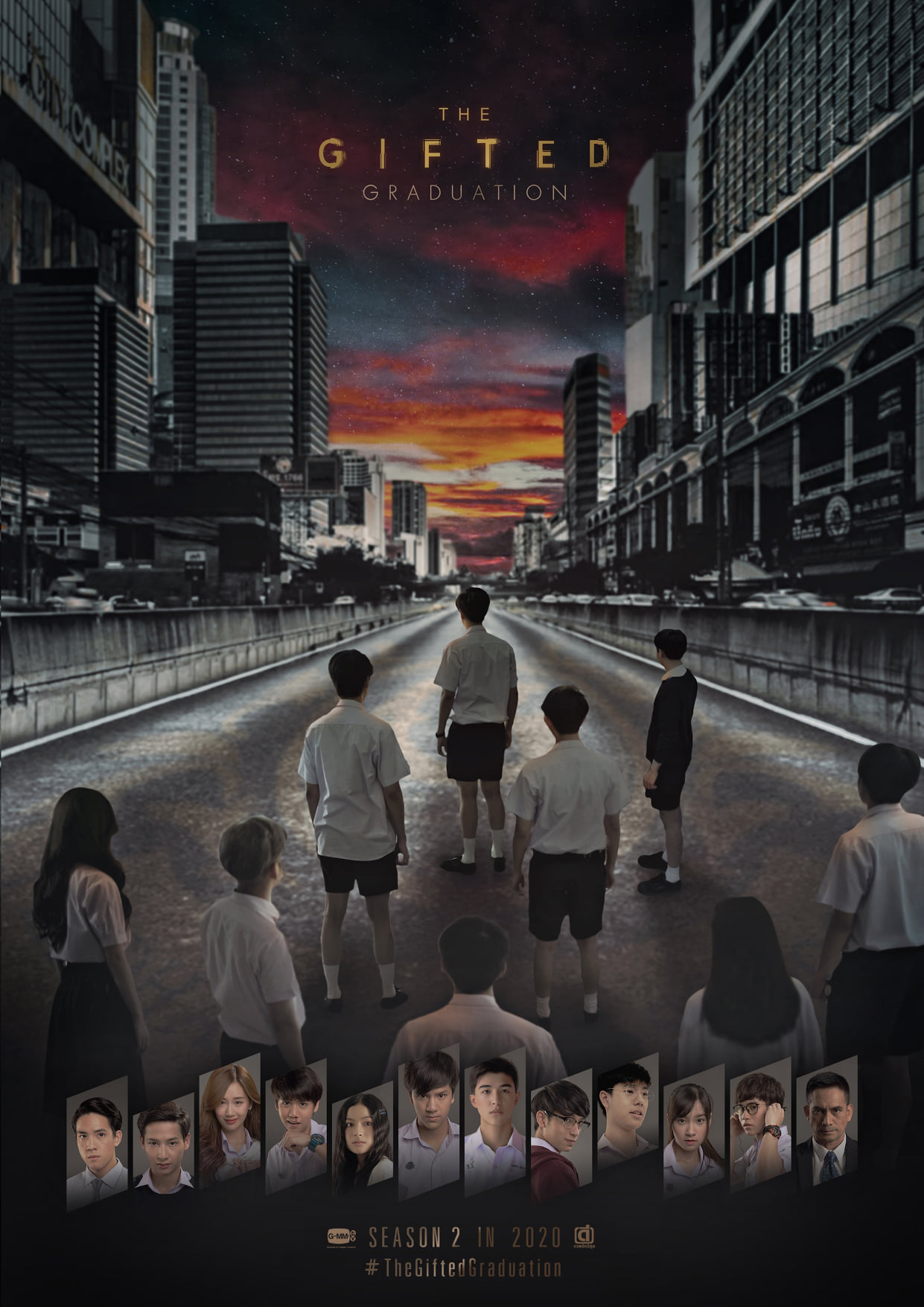 The Gifted Graduation: Serial Thailand Penuh Misteri
Hai sahabat deCODE, apakah kalian pencinta serial Thailand? Jika iya, pasti kalian sudah tidak asing lagi dengan The Gifted pada tahun 2018. Serial The Gifted menceritakan tentang kehidupan para pelajar di SMA Rithda. Namun, ada satu kelas tidak biasa yang dinamai Gifted, kelas ini hanya diisi oleh pelajar yang memiliki kemampuan khusus.
The Gifted Graduation merupakan serial lanjutan dari The Gifted. Dengan tokoh utama yang masih sama, yaitu Nanon Korapat yang berperan sebagai Pang. Pang adalah pemalas, bahkan saat ujian kenaikan kelas sekalipun. Pang duduk di kelas terendah, namun karena kemampuannya dalam mengendalikan orang lain, Pang bisa masuk ke kelas Gifted.
Pada The Gifted Graduation, banyak sekali teka-teki misterius yang sulit dipecahkan. Selain itu, dalam serial ini muncul pemain baru yang tidak kalah menarik dari serial sebelumnya. The Gifted Graduation akan segera tayang pada 6 September 2020 di GMMTV dan LINE TV. Cuplikan The Gifted Graduation kini sudah bisa ditonton di Youtube. Banyaknya kejutan dalam serial Thailand ini menciptakan daya tarik tersendiri.
Nah, sahabat deCODE, selain serial The Gifted Graduation, masih banyak lagi serial Thailand yang cocok untuk kalian tonton, seperti Bad Genius The Series yang tidak kalah serunya.
[tw-button size="medium" background="" color="blue" target="_blank" link="http://decode.uai.ac.id/?s=Diva+Syafitri"]Penulis: Diva Syafitri[/tw-button] [tw-button size="medium" background="" color="blue" target="_blank" link="http://decode.uai.ac.id/?s=alfira+nanda+delya"]Editor: Alfira Nanda Delya[/tw-button]
[tw-social icon="twitter" url="https://twitter.com/deCODE_Magazine" title="Follow our Twitter for more Updates!"][/tw-social] [tw-social icon="instagram" url="https://www.instagram.com/decodemagazine/" title="Follow Our Instagram for more Updates!"][/tw-social] [tw-social icon="facebook" url="https://www.facebook.com/Decode-Magazine-1895957824048036/?hc_ref=ARQllNXfRdmjk9r__uOAjkB4vJc2ohjO-3fMBz5-Ph_uF74OzCx-zYf-biULGvQzGWk&fref=nf" title="Follow our facebook for more Updates!"][/tw-social]