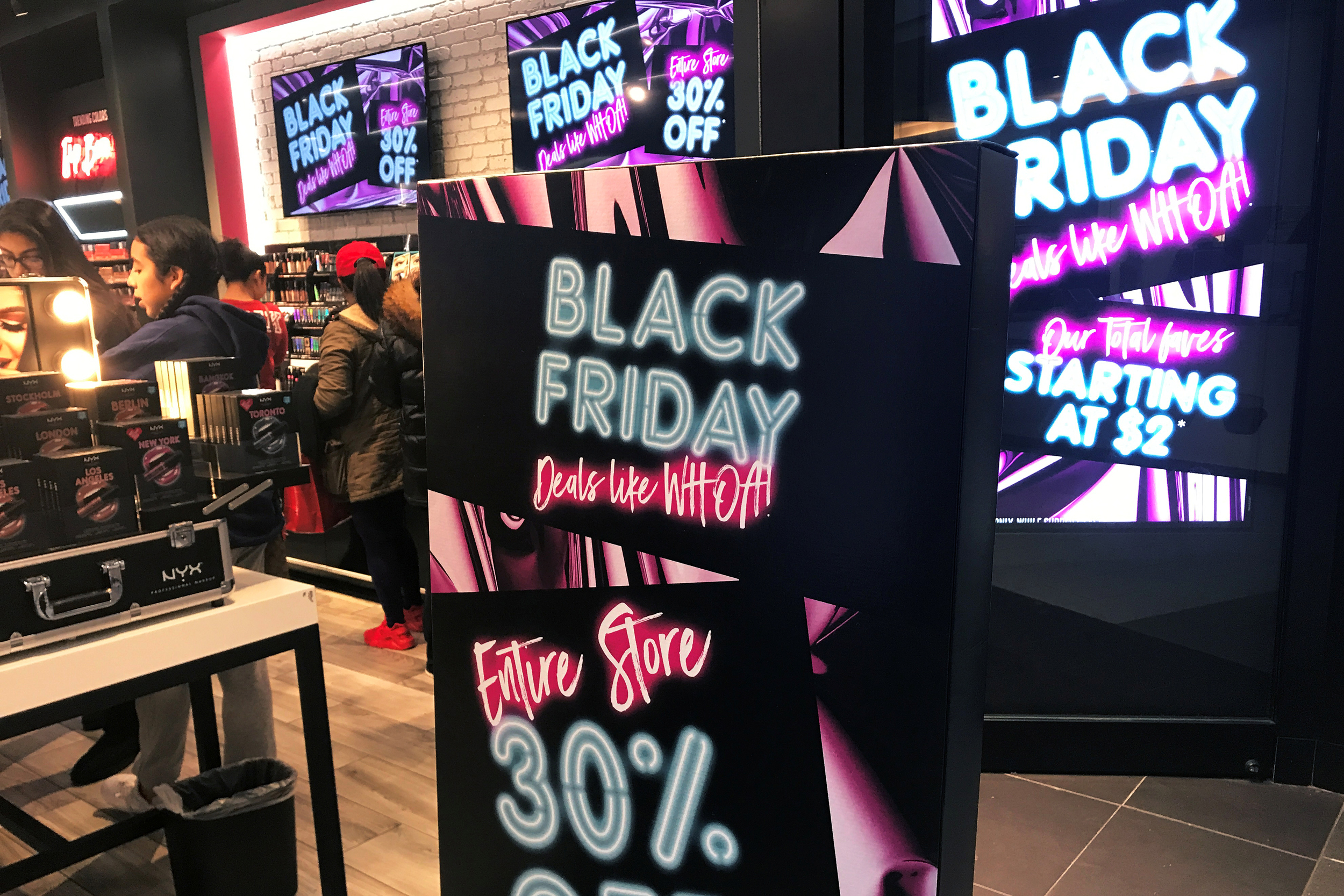 5 Suprising Facts About The Black Friday
If you're a shopping mania, Black Friday must be an exciting day that wouldn't be slipped in your mind. As it is a day when shoppers are willing to blew so much money on discounted products. People often queue for hours even days just to bag the best deals on their hands, especially in the United States.
Countries across the world has now joined the madness of Black Friday though they didn't celebrate the Thanksgiving day. You've probably heard some other facts about Black Friday, but here deCODE has put together a list of 5 surprising facts you may not have known.
1. Electronic is The Most Buying Products
Black Friday often offer the best deals on electronics, either it's online or offline. Few retailers reveals their best-selling products and electronics always seem to be a winner. According to ebay, top 5 best selling electronics products in 2015 were WD MY Passport Ultra Black 2, Microsoft Xbox LIVE for XBOX ONE, and Sony PlayStation 4.
2. It is Seriously Dangerous
Dozens of people actually have injured and died during the Black Friday shopping. Those common injuries are broken bones, sprained ankles, and bruises. Based on Black Friday Death Count report, there are 12 deaths and 117 injuries in 2018.
3. WalMart is Such a Bad Place to Go
Most violence always seem to occur at WalMart. There's even a hashtag for it, #WalMartFights. According to IB Times, 66% injuries happened in WalMart. The most dangerous years were 2008 and 2011. In 2008, a Walmart worker dead after getting attacked at Long Island store, while two people were shot in Toys 'R' Us Store, California.
4. The Deals aren't Worth it
Have you ever spot amazing deals on Black Friday? Well, don't be such a big believer on those advertisements offering 300$ for HD TVs as it might not be the real thing. Based on time reports, products advertised at deep discounts on Black Friday are generally manufactured more cheaply by using less-expensive components.
5. Most People Buy Things They Don't Need
Some people buy something on Black Friday not because they need it, but because they follow other people and they see huge of discounts.
Well, those are 5 facts that we have for you to keep in mind, deCODE friends. Right after reading this, do you still want to struggle on Black Friday next year? Have you ever felt one of these facts above? Let us know!
[tw-button size="medium" background="" color="blue" target="_blank" link="http://decode.uai.ac.id/?author=44″]Reporter: Vira Anisa[/tw-button] [tw-button size="medium" background="" color="blue" target="_blank" link="http://decode.uai.ac.id/?s=karina+clarasaty"]Editor: Karina Clarasaty[/tw-button]
[tw-social icon="twitter" url="https://twitter.com/deCODE_Magazine" title="Follow our Twitter for more Updates!"][/tw-social] [tw-social icon="instagram" url="https://www.instagram.com/decodemagazine/" title="Follow Our Instagram for more Updates!"][/tw-social] [tw-social icon="facebook" url="https://www.facebook.com/Decode-Magazine-1895957824048036/?hc_ref=ARQllNXfRdmjk9r__uOAjkB4vJc2ohjO-3fMBz5-Ph_uF74OzCx-zYf-biULGvQzGWk&fref=nf" title="Follow our facebook for more Updates!"][/tw-social]