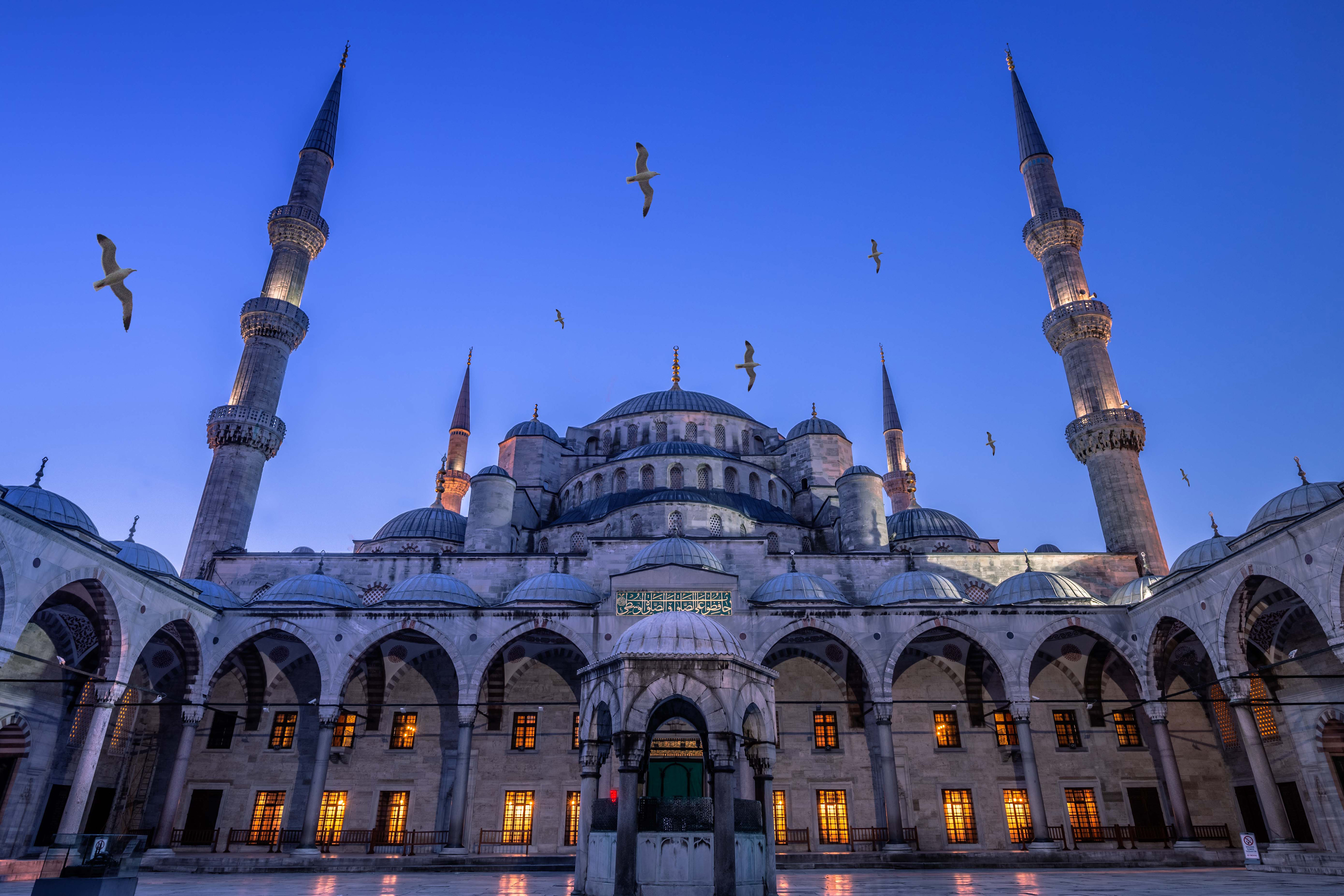 5 Top Most Beautiful Mosques in Turkey
Who does not know Turkey? Turkey has always been a choice of tourist destinations of the traveller. Geographically, Turkey also has an uniqueness, which is located between two continents, continental Europe and the Asian continent. Besides of an attractive natural beauty that its had, Turkey also has a lot of historical places which is involved a lot of stories that become the main attraction.
The country of 1.000 Mosques.
That's right. That's the designation for Turkey. Mosque usually identic with a place where moslem can perform their prayers. The mosques in Turkey are much more than a place for pray. Become with the historical value, aesthetic chamber, and an unique design, mosques in Turkey offers beautiful tributes to Islamic art.
Turkey then made mosque as part of normal daily life. It's get pretty overwhelming to choose which ones to visit, but here are 5 top most beautiful mosques in Turkey, including some world-renowned mosques as well.
Sultanahmet (The Blue Mosque)
The Blue Mosque is the famous and most visited mosque in Turkey. Sultanahmet mosque has possessing six minarets. The six minarets made this mosque different from others because commonly each mosque only have two until four minarets. As the name implies, the ceiling of this mosque dominates the blue colour.
Hagia Sophia had a hard life. This place ever survived from a big earthquake. In 14th century, four minarets were added, then it was transformed into a mosque from cathedral. The panorama from this mosque is utterly beautiful. If you get a chance to get inside, you can see many unique ancient mosaics.
Abdulhamid Han Mosque known as the third biggest mosque in Turkey. This mosque can host up until 20.000 people. Abdulhamid Han Mosque also has ablution fountain in its courtyard and equipped with cool white lightning to make it looks more stunning.
The closed area of this mosque could host around 6.000 people to perform their prayer. In 2011, this mosque was listed by UNESCO for world heritage sites. The main feature which makes the Selimiye Mosque such a major work of architecture is the roof of the prayer hall.
Suleymaniye (The Magnificent)
Suleymaniye is the second largest mosque in Turkey. This mosque is also known as one of the best-known sights. Suleymaniye Mosque was built around 15th century on the order of the magnificent Suleyman. This mosque also became an appropriate place of religion school.
There were the list of not-to-miss most beautiful mosques while in Turkey. It's a nice religious place to visit whether with friends or family.
Writer: Vanessa Bella | Editor: Sasya Semitari P