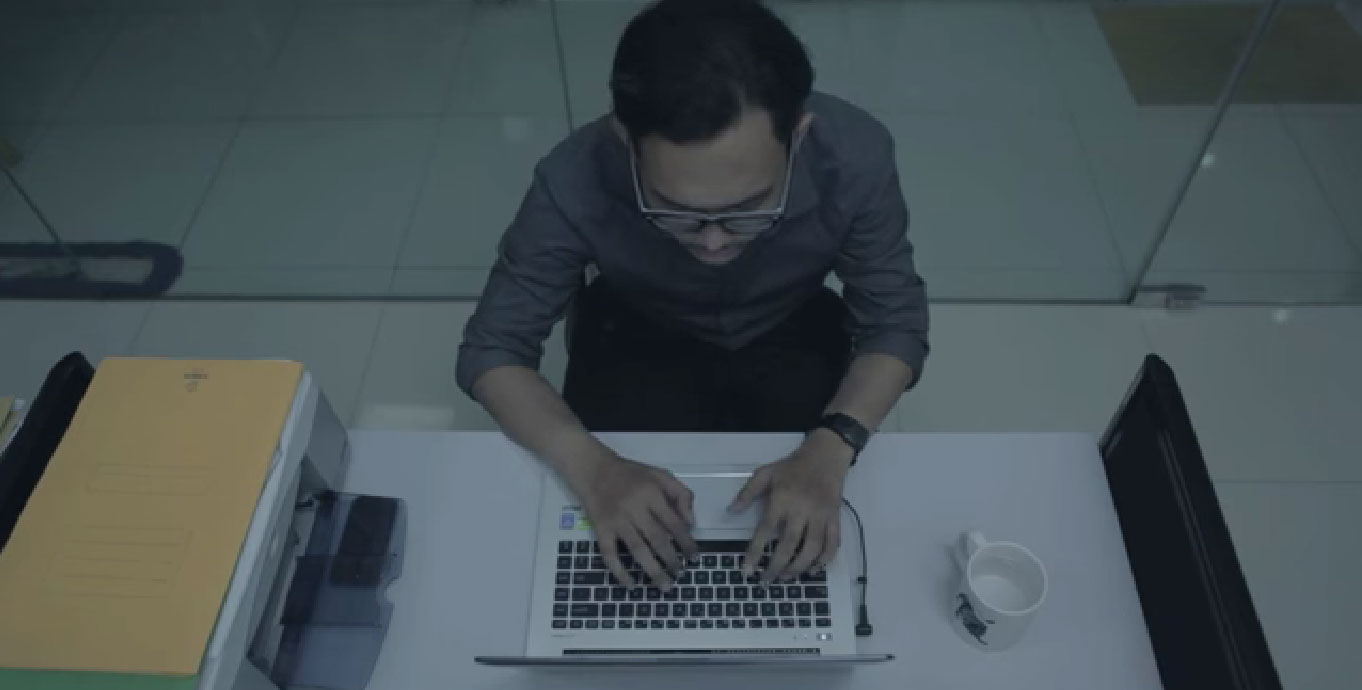 Minutes To Midnight
Beberapa menit menjelang malam pergantian tahun, Adam yang sedang lembur di kantor menerima sebuah email berisi ramalan cinta harian yang mengatakan bahwa jodohnya akan datang di tahun ini. Akankah Adam berhasil menemukan cinta sejatinya sebelum tengah malam?
Written by: Johanna Wattimena
Directed and edited by: Diego Batara Mahameru
Produced by: Fajar Putra S. & Aline Djayasukmana
Line Producer: Nadia Vetta
Director of Photography: Ian Adiwibowo
First Assistant Director: Maudy Puteri Agusdina
Casting by: Rafki Hidayat
Costume Designer: Gita Alvernita
Make up Artists: Nadia Vetta & Johanna Wattimena
Art Directors: Gita Alvernita & Maudy Puteri Agusdina
Cast: (in order of appearance)
Edo Rusri Pradana
Kho Michael
Anissa P. Rahmarsari
Maya Putri Dwianti
Paula Lieoni
Elbert Powa
Copyright 2014 Dasawarna Pictures. All rights reserved.