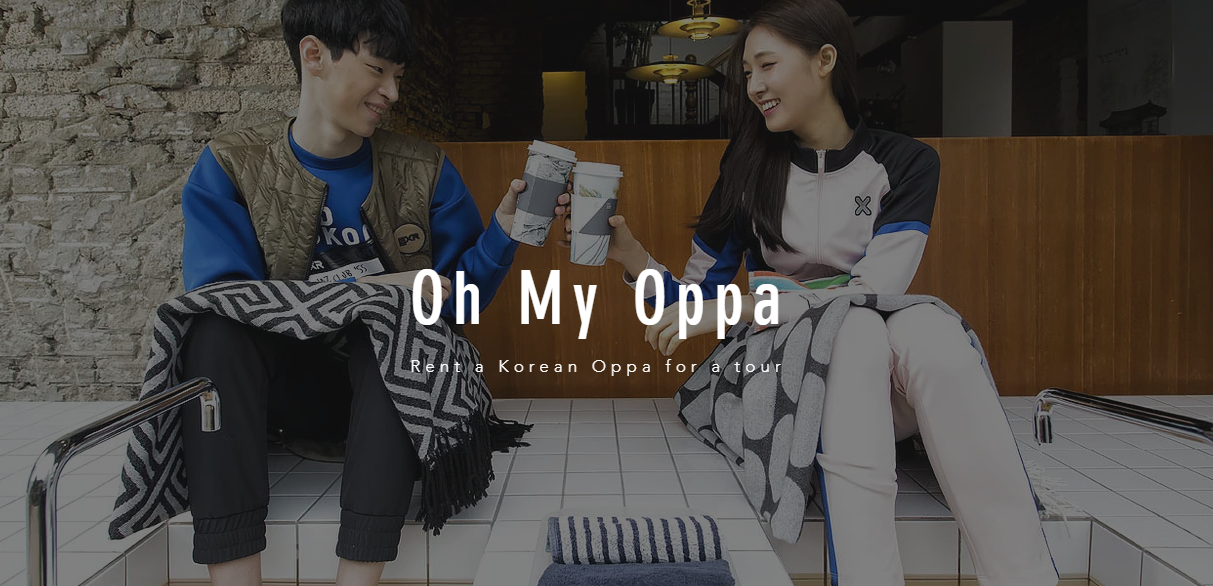 Now You Can Rent Your Own 'Oppa' To Accompany You Strolling Around Seoul
Have you ever imagined strolling around Seoul, shopping, and dining with Lee Min Ho, Gong Yoo, or Song Joong Ki? Keep dreaming and your wish could come true by entering "Oh My Oppa".  A South Korean Software company has launched "Oh My Oppa" and it became viral after they finished their trial run. "Oh My Oppa" is a special tour service focusing on foreign visitors hoping for their own Oppa, as represent in K-Dramas.
Oppa is a term that used by Korean women to call an older male family member, friend, or even their romantic partner of the same generation. "Oh My Oppa" allows foreign visitor to book and rent their own Oppa for accompanying them strolling around South Korea.
The foreign visitors can choose seven different types of Oppas on "Oh My Oppa" for their tour dates around Seoul. Most of the Oppas speak English, so no need to worry for tourists, it's easy to communicate with them. Each of them have their own itineraries, customized according on their personality, profession, and interests.
Different Oppa, Different Interest.
Each Oppa has his own specialized thing that let you feel the various aspects of Korean culture. It is including things such as renting hanbok, going on a Korean beauty tour, visiting traditional market, and enjoying local food streets. If you are don't keen on the touristy attractions, you can ask your own Oppa to do another activities like visiting cute animal cafes or even chill at green park along the university.
The Oppas are selected in a legal way. There are some of qualifications that must be owned by Oppa. One of them is know and fluently to spoke languages apart from Korean, at least English. In addition of that, the most important is, Oppa also have to submit their social media activities, portfolios, and guide licenses.
The prices are starting from 40,000KRW for a two-hour tour up to 200,000KRW for a complete 10-hour experience, so just make sure your budget first before splashing your cash. So, yay or nay? You decide!
Writer: Vanesa Bella | Editor: Sasya Semitari P & Galih Perdana