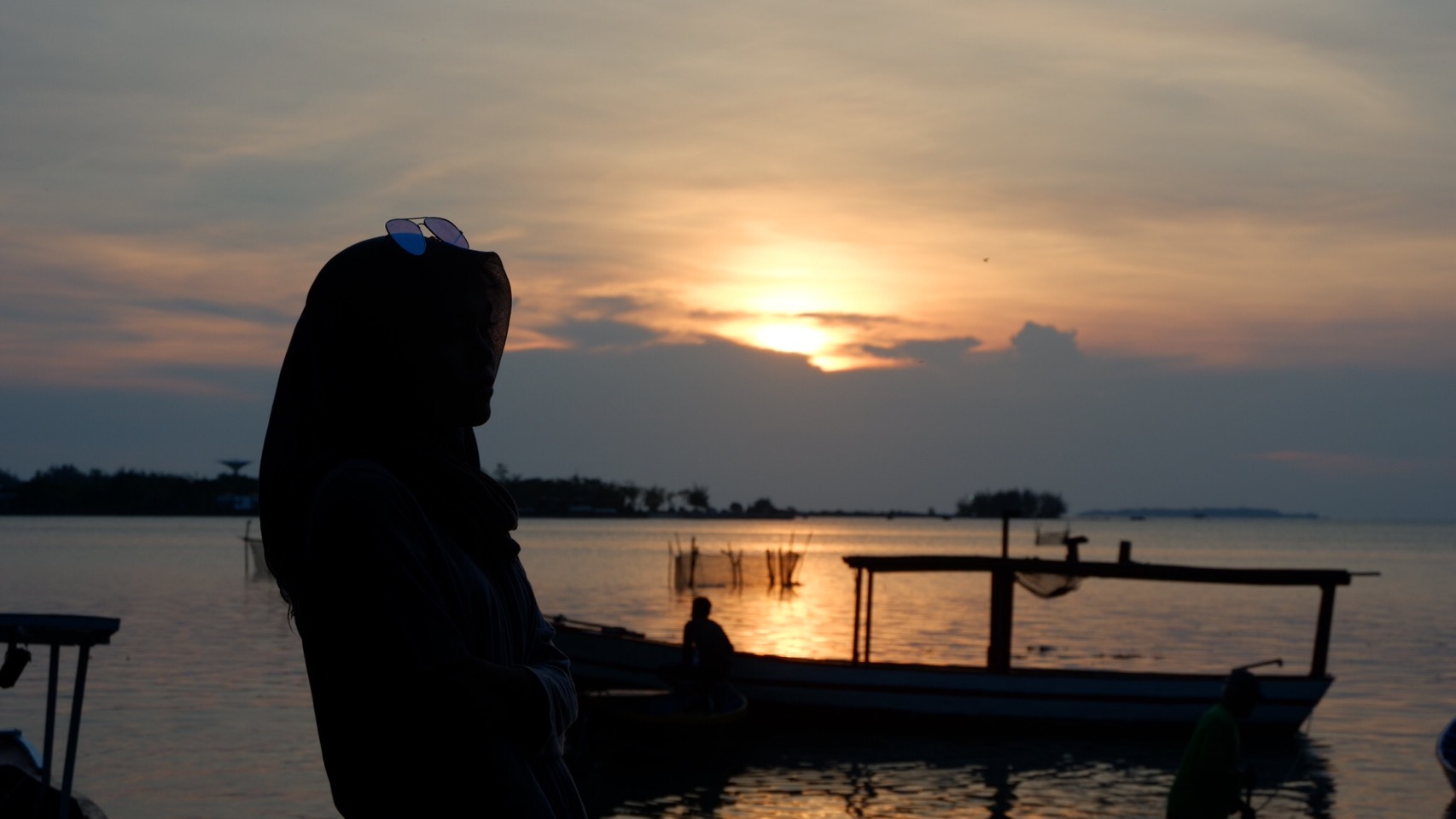 Ombak, Senja dan Seseorang
Senja di ufuk barat mencium garis cakrawala dengan mesra.
Menimbulkan semburat jingga pada indahnya langit biru yang terang.
Seorang gadis berdiri di tepi pantai,
menyaksikan pemandangan yang indah dengan perasaan membuncah tak karuan.
Senja dan pantai,
Selalu menghadirkan perasaan ganjil di dalamnya.
Jingga dan biru,
Selalu mengingatkannya pada suatu hal yang ia sendiri tak bisa ingat.
Lama ia memandang ke depan.
Menikmati senja, tenggelam dalam pikiran.
Ia biarkan pikiran liar dan kacau menguasai dirinya.
Sampai akhirnya ia tersadar karena ombak laut yang berusaha menggapai ujung jemari kakinya.
Seketika sang gadis teringat akan suatu hal.
Seseorang pernah berkata, "tulislah apa yang ada di hati dan pikiranmu".
Kemudian ia pun menulisnya.
Ia menulis di atas pasir yang sehabis tersapu air laut.
Ia menulis dengan penuh harap,
"I wish, someday, someone will see my sore.
I wish, someday, someone will stay and not letting me go.
I wish, someday, someone will be my stitches for my own sore.
I wish, someday, it's not just a wishes."
Dan tulisan itu hilang seketika.
Tersapu beningnya air laut,
terbawa ombak yang mengalun.
Oleh: ∆+D